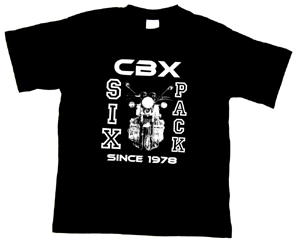 Detail view of the printing: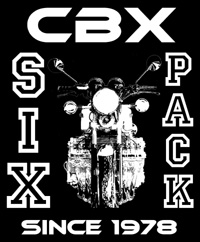 Black t-shirt
"CBX - SIX PACK since 1978"

The Honda CBX, the legendary six cylinder power bike, was introduced on the market back in 1978.
Our t-shirt celebrates this unique motorcycle.

Black t-shirt with white printing on the chest.
High quality (195 g/m², 100% cotton single jersey) and maximum comfort.
Printed in the EC using environmentally friendly and skin-friendly colours!
Washable up to a maximum of 40 degrees Celsius.
Sizes: S, M, L, XL, XXL, XXXL.



Secure online shopping: